7 NEW FAMOUS QUOTES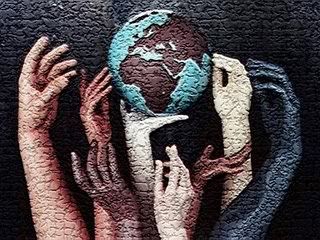 "Don't tell me you're sorry... just show me you are,
and don't tell me to trust you... show me that I can".
"No me digas que te arrepientes... muéstrame que lo estás,
no me digas que confíe en ti... muéstrame que puedo hacerlo otra vez".
"You can start with nothing, and out of nothing,
and out of no way.... A way will be Made..."
"Tú puedes empezar con nada y sin nada
y sin un cómo ni un cuándo... de igual manera un camino será hecho"
"What you Want, already Exists."
"Eso que deseas, desde ya existe"
***
"In the middle of difficulty, Lies Opportunity."
"En medio de la dificultad, se haya la Oportunidad
"Do not let what you cannot do interfere with what you Can Do."
"No permitas que 'lo que no puedes' hacer interfiera con 'lo que sí' puedes".
"He who angers you, Conquers you!"
"Aquél que te logra enojar, aquél te conquista"
"Change your thoughts, and you Change your world."
"Cambia tus pensamientos y habrás cambiado tu mundo"
PD: To read the full list of quotes, click here.
Para leer la lista completa de citas, cliquear aquí