ANIMA REVOLUTION!
This is the list of all the available translations of our main targets/goals
on Anima Revolution, we hope that you can find it useful:


SOUL REVOLUTION (CLICK HERE)
REVOLUCIÓN DEL ALMA (CLIC AQUÍ)
If you want to help us with another translation -or correction-,
please, feel free to do so and mail it to us,
just send it to theanimarevolution@gmail.com
Credits for your translation will be recognized.
Version en anglais (versión en inglés)
"ANIMA REVOLUTION"
(Which means
"REVOLUTION OF THE SOUL")
As many of you already know, this is a project that has been going on for about 7 years, working in group; at the moment there are 17 collaborators, we hope you feel free to gives a hand with this movement and blog/website.
The Anima Revolution is divided in three sub-revolutions:
"Creativity Revolution",

"Smile Revolution"

and "Anima Revolution" itself.
Each sub-movement has their own particularities but they all follow a simple main goal, which is to respect the following bases:
THE 7 RULES OF THE ANIMA REVOLUTION:
1 HELP OTHERS
even when you think they don't deserve your help.
your ideas and your feelings (despite your fears).

3 BE CREATIVE!
or -if you don't consider yourself as one-
work hard in order to increase your creativity.
4 WORSHIP LIFE AND NATURE EVERYDAY,
every hour, every minute and every second.
5 LOOK ALWAYS FOR COINCIDENCES
AND SAME TASTES
and do not look for differences
(Which there will always be).
6 BE GREATEFUL
for all the precious people you've met,
the good things you haven't lost
and the bad things which haven't happened to you.
7 MAKE SOMEONE SMILE
and learn how to enjoy it
(Feed your soul with it).
(Feed your soul with it).
Feel free to collaborate with whatever you want to share with us (with the world), if you're of those people who believe a changed world is possible and that that change is going to be positive you're in the right place then.
In order to send your texts, videos or suggestions to us, you can do so by commenting in here or sending an email to:
----------------------------------------------------
REVOLUCIÓN DEL ALMA
¡Saludos a todos ustedes!
Les damos la bienvenida a "Ánima Revolution"
(o "Revolución del Alma")
Como han de saber muchos de ustedes, éste es un proyecto que hace mucho se ha estado trabajando en conjunto, por el momento somos 17 los colaboradores, pero esperamos que todos ustedes se sientan libres de colaborar con la página.
El movimiento se divide en Tres sub-revoluciones:
· REVOLUCIÓN DE LA CREATIVIDAD
· REVOLUCIÓN DE LA SONRISA
· y REVOLUCIÓN DEL ALMA, en sí.
Cada sub-movimiento tiene sus particularidades
pero todos se rigen por un simple objetivo principal,
el cual consiste en seguir las siguiente bases:
LAS 7 BASES DE
LA REVOLUCIÓN DEL ALMA:
1 AYUDA A OTROS,
incluso si piensas que ellos no se merecen tu ayuda.
2 COMPARTE TUS IDEAS,
tus pensamientos y tus sentimientos (a pesar de que sientas temor por hacerlo).
3 ¡SÉ CREATIVO!
Y si no te consideras uno, entonces trabaja y esfuérzate para poder mejorar tu creatividad.
4 AMA Y CUIDA LA VIDA
y la Naturaleza todos los días, cada segundo.
5 BUSCA COINCIDENCIAS
y gusto similares, no busques por diferencias, ya que siempre las hay.
6 MUESTRA TU GRATITUD
por todas las hermosas personas que has conocido, por todas las buenas cosas que tienes y no has perdido y por las malas cosas que no te han ocurrido.
7 HAZ SONREÍR A ALGUIEN MÁS
y aprende a disfrutarlo (Alimenta tu Alma con ello).
Siéntete libre de colaborar con lo que quieras compartir con el mundo, si eres de las personas que creen que el mundo puede cambiar y lo puede hacer 'para bien', entonces estás en el lugar correcto.
Para poder enviar tus textos, vídeos o sugerencias
lo puedes hacer dejando un comentario o escribiendo a:
theanimarevolution@gmail.com
Clic abajo para enviar directamente un e-mail:
----------------------------------------------------
VERSION EN FRANÇAIS - FRENCH VERSION (versión en francés)
Comme vous le savez peut-être, ce projet évolue depuis maintenant 7 ans.
Nous sommes présentement 17 collaborateurs et espérons votre collaboration pour le mouvement et notre site
The anima Revolution est subdivisé en 3 sous-révolution:



· Révolutions de la Créativité
· "Anima Révolution"

Tout les "sous-mouvements" ont leurs propres particularités, mais ils poursuivent le même objectif, soit le respect des règles suivantes:
DE LA RÉVOLUTION DE L'ÂME

1: AIDER LES AUTRES
même si l'on considère que la personne ne mérite pas notre aide
2.PARTAGER VOS PENSÉES,
vos idées et vos sentiments; malgré vos craintes.
3. SOYEZ CRÉATIF!
ou -si vous vous ne considérez pas créatif-
travaillez plus fort afin d'accroître votre créativité
4. GLORIFIER LA VIE ET LA NATURE,
chaque jour, chaque heure , chaque minute et secondes.
5. TOUJOURS RECHERCHER POUR LES SIMILARITÉS,
POUR LES COÏNCIDENCES
et non pas les différences (même si elles seront toujours présentes).
6.SOYEZ CRÉATIF/CRÉATIVE
Savoir apprécier les bonnes personnes que nous rencontrons,
les bonnes choses que nous n'avons pas perdues
ainsi que les mauvaises expériences que nous n'avons pas eues.
7. FAIRE SOURIRE UNE PERSONNE
et apprendre comment apprécier ce moment
(celà nourrit l'esprit).

Soyez libre de collaborer de la façon qui vous convient, échanger avec le monde.

Si vous êtes une personne qui croit que le monde peut changer

et peut le faire pour bien le de la cause,

alors vous êtes au bon endroit.



Vous pouvez faire parvenir vos messages, textes, vidéos ou suggestions

sous la rubriques commentaires ou écrire à:
(Traduction faite par Chantal)
----------------------------------------------------
DEUTSCHE
VERSION - GERMAN VERSION
(versión en alemán)
Grüße an Euch alle!
Willkommen bei der "Anima Revolution"!

(Das bedeutet "Revolution der Seele".)
Wie viele von Euch bereits wissen, ist dies ein bereits seit 7 Jahren existierendes Projekt, eine Gruppenarbeit; im Moment sind wir 17 Kollaborateure, auch Ihr könnt an dieser Bewegung bzw. diesem Blog teilhaben, wenn ihr mögt.
Die Anima Revolution ist in drei Sub-Revolutionen geteilt:
"Revolution der Kreativität",

"Revolution des Lächelns",

"Revolution der Seele".
Jede Subkategorie hat ihre eigene Besonderheit, doch verfolgen alle drei ein einfaches Hauptziel, das darin besteht folgende Regeln zu befolgen:
Die 7 Regeln
der Anima Revolution:



1 Hilf anderen
auch wenn Du glaubst, dass sie Deine Hilfe nicht verdienen.


2 Teile Deine Gedanken,
Deine Ideen und Gefühle
(auch deine Ängste).


3 Sei kreativ!
Oder – wenn Du Dich selbst nicht für kreativ hältst –
arbeite hart, um Dein kreatives Level zu erhöhen.


4 Verehre das Leben
und die Natur jeden Tag,
jede Stunde, jede Minute und jede Sekunde.



5 Suche immer nach Gemeinsamkeiten
und niemals nach Unterschieden
(auch, wenn sie immer vorhanden sind).


6 Sei dankbar
für all die tollen Menschen, die du kennengelernt hast,
für die guten Dinge, die du nicht verlorst
und die schlechten Dinge, die dir nicht passierten.
7 Bring jemanden zum Lächeln
und lerne das zu genießen.
(Füttere deine Seele mit anderer Leute Freude.)
Du kannst gern mit uns zusammenarbeiten und mit uns und der Welt teilen, was auch immer Du gern teilen möchtest. Wenn Du zu den Menschen gehörst, die an eine veränderte Welt glauben und daran, dass diese Veränderung positiv ist, dann bist Du hier genau richtig.
Um uns Deine Texte, Videos und/oder Vorschläge zu senden, kannst du entweder einen Kommentar hinterlassen oder eine Mail schreiben an:
theanimarevolution@gmail.com
----------------------------------------------------

Bahasa Indonesia
Indonesian version/translation
(traducción/versión indonesia)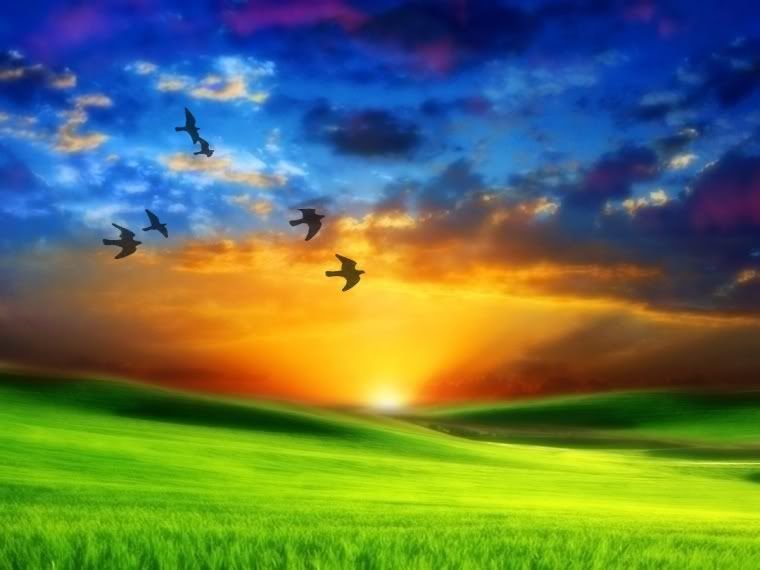 SALAM UNTUK ANDA SEMUA!
SELAMAT DATANG DI
"REVOLUTION ANIMA"!
(
YANG BERARTI
"REVOLUSI JIWA")
Seperti yang anda semua tahu, ini adalah proyek yang telah berlangsung selama kira-kira 7 tahun; bekerja dalam kelompok; pada saat ini ada 17 kolaborator; kami berharap Anda bersedia untuk mengambil andil dalam gerakan ini dan blog /website.
dan "Revolusi Jiwa" itu sendiri.
Setiap sub-gerakan memiliki kekhasan mereka sendiri tetapi mereka semua memiliki tujuan utama sederhana, yaitu untuk meraih aturan berikut:
7 ATURAN DARI REVOLUSI JIWA: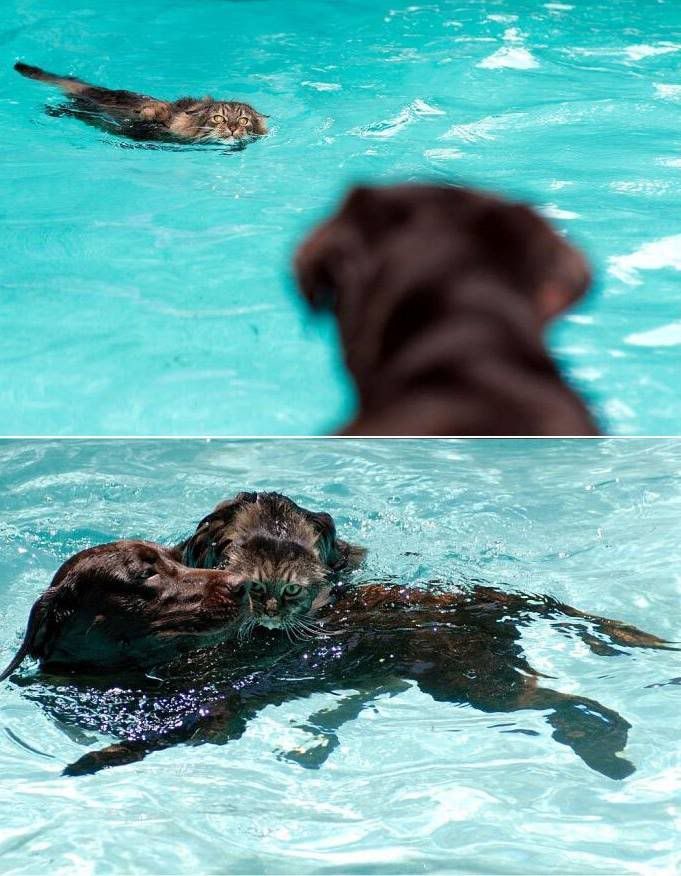 1. BANTU ORANG LAIN
bahkan ketika Anda berpikir bahwa mereka tidak pantas menerima bantuan Anda.
2. BAGIKAN PIKIRAN ANDA,
Ide-ide dan perasaan Anda (sekalipun ketakutan Anda).
3. KREATIFLAH!
atau-jika Anda jangan menganggap diri sebagai satu-
bekerja keras dalam rangka meningkatkan kreativitas Anda.
4. MEMUJA KEHIDUPAN
DAN ALAM SETIAP HARI,
setiap jam, setiap menit dan setiap detik.
5. SELALU MENCARI KESEMPATANDAN RASA YANG SAMA
dan jangan cari perbedaan
(Yang akan selalu ada).
6. SELALU BERSYUKUR
untuk semua orang hebat yang sudah kau temui,
hal-hal baik yang belum hilang dari kamu
dan hal-hal buruk yang belum terjadi pada Anda.
7 MEMBUAT SESEORANG TERSENYUM
dan belajar bagaimana untuk menikmatinya
(hidupi jiwa Anda dengan itu).
-------------------------------------------------- ---------------
Jangan ragu untuk berkolaborasi dengan apapun yang Anda inginkan untuk berbagi dengan kami (dengan dunia), jika Anda adalah salah satu dari orang-orang yang percaya akan perubahan dunia adalah suatu kemungkinan dan perubahan itu akan menjadi positif Anda berada di tempat yang tepat.
Dalam rangka untuk mengirim teks, video atau saran untuk kami, Anda dapat melakukannya dengan komentar di sini atau mengirim email ke:
Translation sent by
Novia
----------------------------------------------------